Mrs. Spurgeon is from Dublin, GA and graduated from East Laurens High School. She earned her BS degree in Infant and Child Development, MS degree in Early Childhood Education, and completed her certification in Guidance Counseling all from Fort Valley State University. In 2006 she also earned her Educational Specialist Degree in Curriculum Instruction/Administration Management from Nova Southeastern University. She began teaching Pre-K in 1995-1997. After teaching Pre-K for two years she began teaching 3rd grade at Crawford Elementary School in Roberta, GA for 4 years. In 2001 she came to Houston County and continued to teach 3rd grade for two years and then 4th grade for three years at Miller Elementary School. Mrs. Spurgeon is looking forward to working with students on various skills to help them with academic success.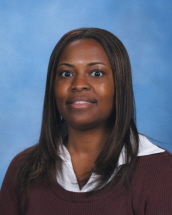 Counselor
Mrs. Monique Spurgeon
Mrs. McGhee graduated from Macon County High School in Montezuma, Georgia and obtained a Bachelors and a Masters Degree in Middle Grades Education from Fort Valley State University. She completed her Educational Specialist Degree in School Guidance and Psychology from Argosy Univeristy in 2006. After completing her first year of teaching at Macon County Middle School in Montezuma, GA, she arrived in Houston County. She taught 6th grade at Warner Robins Middle for three years. She has been a counselor at Northside Middle since 2005. She is very excited about the opportunity to provide and support the delivery of specific skills and information in a proactive, preventive manner to ensure that all students have the opportunity to achieve school success. Mrs. McGhee is married to Tracy McGhee and they have three wonderful children-Jiquetta , Tyrique, and Tysun.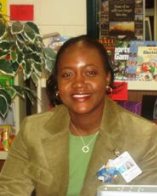 Counselor
Mrs. Jackie McGhee